Management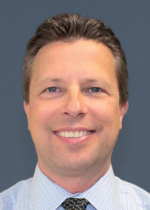 Mitch Stinson
President
Mitch has over 30 years' experience in the avionics industry. He directed all aspects of NAT product design as the Research and Development Manager, and then guided NAT Seattle as its General Manager. Mitch was the driving force behind the creation of Jupiter Avionics and continues to inspire all aspects of the company's development and progress.
Steve Brunsden
VP-Business Development
Steve has been in the avionics industry for over 40 years and is a highly respected and recognized member of the avionics community. His career started in the U.K. as a designer and then program manager, and then, after his move to Canada in 1992, as a Managing Director and currently as Jupiter's VP of Business Development. His knowledge of the industry and its key players is legendary!
Ken Veitch
VP-Product Development
Ken is the highly respected and innovative audio products designer who was behind the industry-defining NAT audio products for over 30 years. As the Chief Audio Designer for most of that time, he was a key mentor for many former NAT designers who continue to influence the avionics audio industry.
Scott Moore
Production Manager
Scott has 35 years of experience in avionics system design, environmental testing, and project management.
Bryan Hart
Sales and Marketing Director
Bryan brings over 20 years of experience in the avionics industry as an accomplished sales professional with proven success in territory management, strategic planning and business development. Bryan has been responsible for several product launches, and for setting up and managing a network of global dealer and distributor accounts.
Steve Wile
Customer Support Specialist
Steve has joined our team at Jupiter as Customer Support Specialist, and his 40+ years in the avionics community and thorough understanding of aircraft systems enable him to provide our customers with the dedicated, detailed and accurate information that they require. He is the 'go-to guy' par excellence!