Management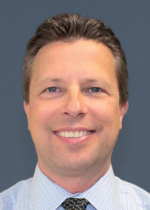 Mitch Stinson
President
Mitch has over 27 years experience in the avionics industry. As the Chief Digital Designer for NAT, he was responsible for the design of the TAC/COM™ series of FM control heads. He directed all aspects of NAT product design as the Research and Development Manager for 18 years, then guided NAT Seattle as its General Manager for four years.
Steve Brunsden
VP-Business Development
Steve started his avionics career with Chelton Electrostatics as a designer and then program manager for 18 years. When Chelton purchased NAT, he was promoted to NAT Managing Director and served in that position for 17 years, growing the company more than 15-fold during his tenure.
Ken Veitch
VP-Product Development
Ken was one of the founding partners of NAT in 1979 and was the innovator behind its industry-defining audio products for over 30 years. As the Chief Audio Designer for most of that time, he was a key mentor for many former NAT designers who continue to influence the avionics audio industry.
Daryl Shauer
VP-Quality Assurance and Operations
Daryl has over 27 years experience in the avionics industry. He was the NAT FM Production Manager for 10 years, then VP, Quality Assurance and Operations for another 15. Over his career, he has built a solid reputation for championing superior product and process quality.
Bryan Hart
Sales and Marketing Director
Bryan brings over 13 years of experience in the avionics industry as an accomplished sales professional with proven success in territory management, strategic planning and business development. As the Director of Sales for Artex and Kannad, Bryan was responsible for several product launches, setting up and managing a network of global dealer and distributor accounts.
Scott Moore
Project Manager and Environmental Testing
Scott obtained experience in avionics design, environmental testing, and project management during 23 years at NAT. Shortly after starting at JAC he earned a graduate certificate in project management from Royal Roads University.